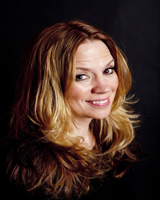 Marcia Sherrill
Entrepreneur. Executive.
Multiple Emmy winner.
Marcia Sherrill was a lead consultant for www.1stdibs.com, launching with the owner, the companies acclaimed online magazine, developing business plans and participating in that firm's exponential growth. She was the Design/Creative director for www.zebramart.com with the founders bringing that company to the Stock Exchange. An internationally acclaimed fashion designer, Marcia Sherrill's accessories have been sold worldwide in high-end department and specialty stores. Sherrill has work on display in The Metropolitan Museum of Art's Costume Institute's permanent collection. For her previous accessories line KLEINBERG SHERRILL, she designed two freestanding stores in Atlanta and New York, both of which have been featured in numerous magazines. Sherrill was also on the prestigious Editorial Board of Retail Store Image Magazine. Her in-store boutiques at Harvey Nichols in London and Japan's Takashimaya led her to develop in-store concept boutiques and point-of-sale displays for Neiman Marcus, I Magnin and Saks Fifth Avenue. Sherrill is also a published author, magazine columnist, and acclaimed interior designer. She has now created two new accessories lines, the high end SHERRILL LTD and the more affordable Anabelle by Marcia Sherrill. She is currently on-air with ShopNBC. She has been an on-air design expert on Lifetime Television, HGTV, The Food Network, CBS and The Today Show. She has over 40 episodes on Fox.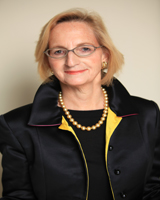 Eve Krzyzanowski
A widely diversified career that spans a significant period in a rising arc of accomplishment and acknowledgement, presenting a host of skills that range from creative to management. From major TV networks (ABC, CBS and NBC) to BBC America (producer of Eyewitness and dozens of other programs and series), to FNN (Financial News Network), (expanding to 24/7 coverage, and being honored as one of 100 business news luminaries of the 20th century,) to Martha Stewart Television (heading up a staff of 150+ and winning multiple Emmy awards along the way), serving as a CEO of an early stage company, and several other digital enterprises. Most recent productions include: Executive Producer of "Moment of Luxury," lifestyle series on PBS, and Executive Producer of "I Sing Beijing" and "From Mao to the Met," PBS specials. Widely sought for her skills in creating multiple platform content.
A graduate of Vassar College (with honors), and Nightingale‐Bamford School, she lives in New York and Rhode Island with daughter Alexandra and husband, TV news veteran Charles Novitz.
Christian Good
Before joining the Avenue822 team full time, Christian was a freelance producer/videographer/editor, with a client base that included Fortune 500 companies, charities, local governments and financial publications. Christian also taught at the School of Broadcast Journalism at the New York Film Academy- same school he attended and graduated with honors. A transplant from Mexico City now living in New York, Christian is knowledgeable on all the current filming/editing software and equipment.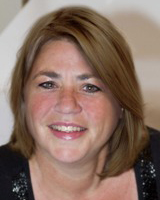 Diane Jenkins
A resident of New York and London, Jenkins brings over twenty years of experience in the luxury market. Having owned Comir USA, the leading American textile agency she has dealt with all of the famous fashion houses. She is the co-owner and co-founder of The Victory Compnaies, www.victoryoverdivorce.com. She also is an investor in and Board Member of the Brand, Anebelle By Marcia Sherrill.